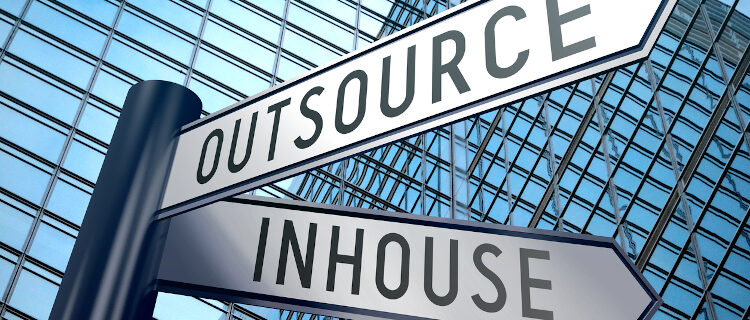 If you decide to undertake dynamic balancing in-house, then you'll need to identify which machines and equipment are critical to you and then ensure you have the skills to operate and manage the process.
For some companies, having the ability to dynamically balance in-house is not an option due to lack of skills or unavailability of the right equipment. For others, having in-house capability is a prerequisite, although there may be occasions where project size, capacity issues and skill gaps may require the outsourcing of services to a third party.
Whatever your situation, outsourcing your dynamic balancing requirements is not a new idea, so let's take a look at some of the benefits.
Specialist support & knowledge
Being able to utilise the services of a specialist contractor could mean the difference between being able to take on a project or not. Using a specialist sub-contractor means investing in specialist expertise and knowledge, allowing you to utilise their vast experience to your advantage. And being able to engage with a third party swiftly and confidently could be key to your growth and credibility.
Capability & capacity gaps
You may not have the right skills for a particular job and where these are only required on an ad hoc basis, then outsourcing to a third party will be more cost effective, rather than building this capability in-house. There may also be occasions where you are already operating at maximum capacity, so being able to access additional capacity, often at short notice, could mean the difference between taking on a project or not and even keeping your customers happy. And you could also be awaiting delivery of your balancing machine and sub-contracting your requirements could fill this capability gap.
Investment in machinery
Dynamic balancing machines can be quite an investment, although it obviously depends on what your requirement is. So rather than having to make a capital investment, sub-contracting services can be paid for from operational budgets.
Flexibility
Any service offering that you are considering must offer flexibility, including high volumes, one-offs and prototypes. Quality providers will also offer Flexible Rotor Balancing (Whip Balancing) and Fast Fourier Transformation (FFT), commonly referred to as a bump test, used to measure the critical frequency of a rotor and generate a detailed report.
Cost efficient
Many companies face the dilemma whether to take on more people and invest in additional equipment to deliver their products or services. Where the provision of such products or services is key to your business operation and offering, then the ROI case may be stronger to build up this capability in-house. For those scenarios where this is not the case, then sub-contracting is by far a more efficient and risk adverse option.
Increased productivity
Outsourcing of work that is not particularly key to your operation will enable you to free up the time of your in-house team so they can concentrate on what they do best. And by utilising expertise for a particular job will mean that is gets done more efficiently.
There is no doubt that sub-contracting can bring a whole host of benefits to your business and help you to flourish and grow. We have long understood the benefits of offering such a service and many of our customers do take advantage of it, which is why our Sub-Contract Balancing Service is a vital part of our dynamic balancing offering in the UK and Ireland.
But we are aware that everyone's situation and requirements are different. So we recommend evaluating your situation carefully and discussing your unique circumstances with a sub-contracting partner, as it may open up new opportunities and avenues to you.