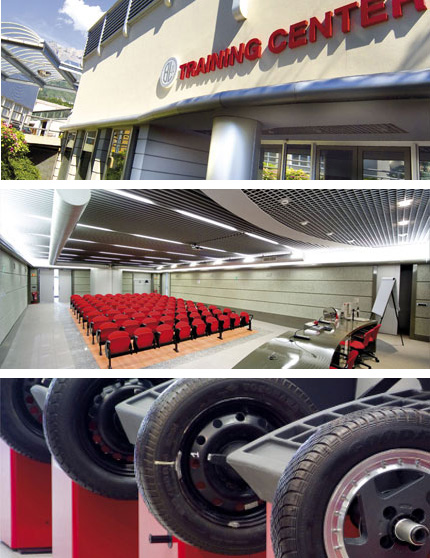 Our Training Facilities
The CEMB Hofmann training centre has been purposely built for organising courses in vibration and balancing technology. Courses can be tailored to meet your requirements and delivered either on-site at a customer location, at a remote venue, at our premises in the UK, or in the CEMB Hofmann training centre.
Balancing machine or vibration technology courses cover both practical and theory sessions to provide you with the necessary skills for the technology within your manufacturing.
Typical Balancing Course Content
Basic Principles of Balancing
We provide an expert explanation, so attendees understand all aspects of balancing, from definitions, static and dynamic balancing, effects of unbalance, to speed and errors.
Balancing Tolerances
Insight to quality grades and balancing standards ISO 21940-11.2016/, API 610, as well as permissible residual unbalance.
Fixtures and Adapters
We cover design principles, common errors, eccentricity compensation, and provide examples.
Flexible Rotor Balancing
Build knowledge of speed evaluation, flexibility measurement, and balancing requirements.
Balancing Machines
Know your machines…CEMB Hofmann explains machine classification, the difference between horizontal and vertical balancing machines, or soft and hard bearing machines.
Balancing Applications
Know your fan impellors from your pump impellors…CEMB Hofmann trains on all applications, for all industries, including assemblies, automotive parts, armatures and flails.
Balancing Machine Control
Know how to machine test according to ISO 2953 and machine control to ISO 9000 standards.
Interested in a tailored training course on vibration and balancing machines? CEMB Hofmann can help – get in touch for more information.