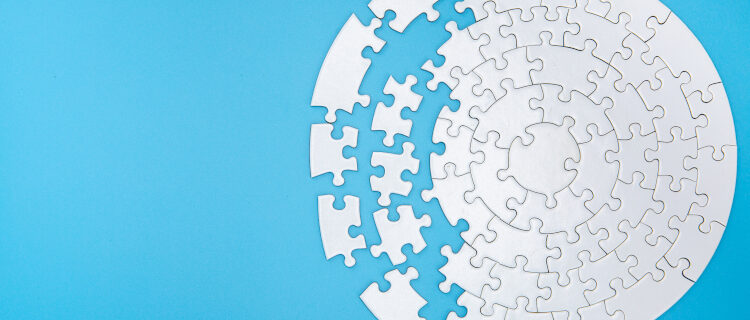 Getting to know and understand our customers' dynamic balancing challenges is a key strategic objective for us as a business. Why? Because we understand the vital role that dynamic balancing plays in your manufacturing operation and by understanding your exact issues, we can deliver a much better product and service.
The benefits that we can help you to realise in your operation are numerous. From optimising manufacturing efficiency, minimising machinery downtime and enhancing the lifespan of components.
It can be a bit like solving a jigsaw, ensuring that all the right pieces are in place to build the full picture of your unique challenges. But our people and processes ensure that all the right pieces are put in place, at the right time.
The skills and knowledge of our people is key to this. All our people are UK based and qualified to degree level or a minimum of HNC or HND in their specialism, no matter their area of operation. And we also put in place personal training plans to ensure our teams continue to develop and build knowledge, so they are as highly trained as possible.
Our managing director is a highly qualified mechanical and electrical engineer with over 45 years' experience. Our installation and service engineers are also electrical and mechanical engineers and undergo continuous product training, plus ongoing learning about PLCs and drive invertors. In our contract balancing workshop, our people are mechanical engineers and undergo ongoing training as do our financial and operational teams. Our area sales managers have a background in mechanical engineering and vibration analysis , so they are not just salespeople but have the relevant qualifications and knowledge to best advise you from the start. In total, we have almost 155 years of combined experience in dynamic balancing.
Then we have the support of our parent companies, CEMB S.p.A in Italy and Hofmann GmbH in Germany. Both have an array of designers, mechanical and electrical engineers, product specialists, commercial and financial experts, all able to support us in getting the right dynamic balancing solution for you.
What this means for you is that you will have a highly experienced team working with you every step of the way, from your initial enquiry right through to machine installation and training.
In fact, we have a set process for dealing with your enquiry, which is listed as part of our ISO 9001:2015 accreditation, that acts as an effective blueprint for the advice and support we offer to you. From our initial consultations, meetings, machine demonstrations and site visits, we will ensure that we involve the right people to offer the best possible advice, whether that's technical, engineering or commercial.
You will only ever speak with someone who is an expert in what they do, all supported by an experienced team. So, when we make recommendations and submit our proposal, you can rest assured that you are getting the best possible advice that will deliver the best possible outcomes for your operation.
Earlier this year we identified what you should you look for in a dynamic balancing partner and we think their ability to build a full picture of your puzzle should be a key factor in your decision making.