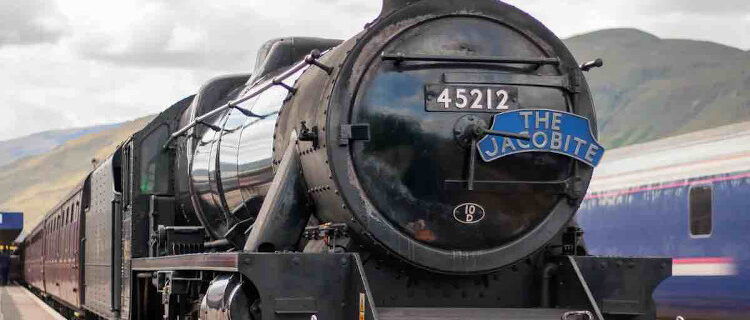 A leading steam and diesel locomotive engineer, Riley & Son (E) Ltd, has installed a dynamic horizontal balancing machine from CEMB Hofmann UK to balance railway wheel sets.
Based in Heywood, Greater Manchester, Riley & Son (E) Ltd offers a complete range of locomotive and component overhaul, repair and replacement services including boiler and mechanical servicing, machining, fabrication, component design, coded welding, air brake supply and fitting plus 24/7 breakdown cover. The company is well respected and works with private and heritage groups, the National Rail Network plus train operating companies.
In addition Riley & Son (E) Ltd owns Network Rail Registered Steam Locomotives, a company that maintains its own range of steam engines, including The Lancashire Fusilier, for private hire and charter work. The company also operates Jacobite services for West Coast Railways and on behalf of The National Railway Museum is the sole custodian of the Flying Scotsman, the world's most famous locomotive.
The ZB4500 horizontal axis balancing machine from CEMB Hofmann UK is ideal for balancing railway wheel sets up to four tons and is equipped with the latest B11 measuring instrument enabling high accuracy balancing.
As a result of Riley & Son (E) Ltd's investment, the company is now able to dynamically balance its wheel sets in-house while continuing to meet the stringent standards as laid down by the Railway Industry Supplier Approval Scheme (RISAS), accreditation that the company has to sustain to continue to operate.
Colin Green, Director at Riley & Son (E) Ltd, comments: "We had heard about CEMB Hofmann including its history, the quality of the machines and their knowledge. They helped us to identify the right machine for our application then undertook installation, calibration and training. In the railway industry balancing can be used virtually anywhere, so we plan to extend our service offering and are now looking at opportunities for new business."
Rob Jeffery, Managing Director at CEMB Hofmann UK, comments: "Rileys delivers a premium service to its customers and we are delighted to be working with such a prestigious company. It's fantastic to see our rail heritage being preserved for future generations to enjoy and Rileys' work in this area is vital to this. We're looking forward to continuing our working relationship with them."