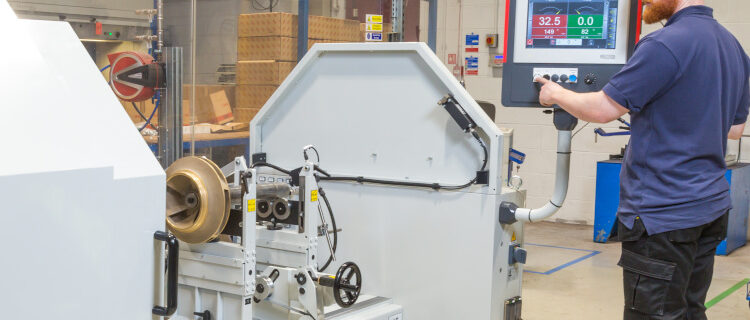 One of our best-selling portfolios of horizontal balancing machines, the ZB50 to ZB300 range, has been redesigned and reengineered to offer a smaller physical footprint and an improved ergonomic design.
Previous models from the range feature a large control cabinet that is located next to the machine.
Old machine configuration:
This results in a smaller physical footprint and more compact design, requiring less production floor space. In addition, less cabling and trunking is required leading to a more compact and ordered operating environment.
It also offers improved ergonomics, making the machine easier to operate, resulting in improved productivity and efficiency.
The ZB50 to ZB300 range offers fast and accurate horizontal axis dynamic balancing, suitable for measuring static and dynamic unbalance in rotors up to 450 kgs. The range allows for balancing at a wide range of speeds and is supplied with the latest B11 Windows measuring instrumentation.
All machine sales are supported by our comprehensive installation, calibration and training services plus on-site support as required, delivered by our highly trained, UK based engineers.